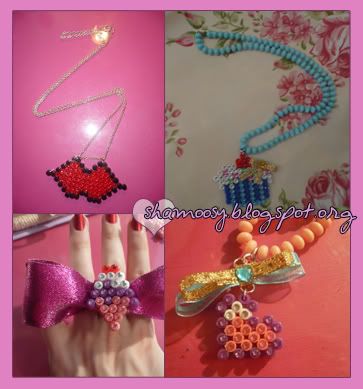 See More here
I've been keeping myself busy in making fun and funky jewellery. If you see anything you like just contact me :) . Its 2 days till Amelia "supposedly" arrives which could mean 2 weeks and im getting frustrated. I just want it over and done with now and her with us. I'd rather be changing stinky nappies at 2am than listening to daddy snore and being uncomftable. That i'm fed up of.
On another note we went into town with some friends for a browse around and Lewis and myself ended up buying an 8 wk old, totally nutcase of a hamster. Hes so cute we named him Rhino from the kids film Bolt. We had all the stuff such as caging, water bottles, bedding, toys etc from previous hamsters that myself and his sister had given us so We only needed to buy some more food and that was it. I gave everything a good sterilize when home and Rhino soon settled into his new home spending
ages
on his new wheel and hanging upside down.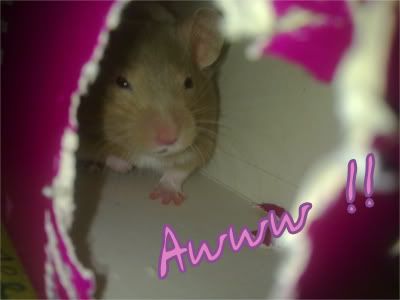 He bit through his original box on the way home.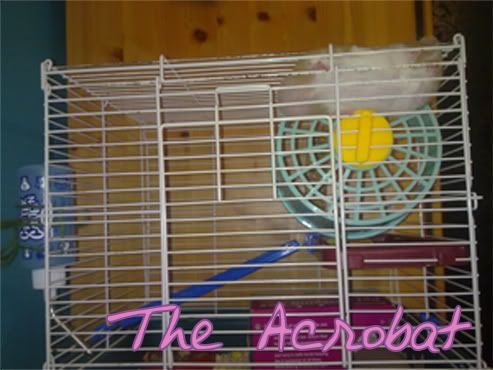 We might buy him a bigger house so we can put more toys in there. Just stuff to stimulate him.