This
article made me laugh but realize how some people are just out to cause friction for no reason. Its about a guy who was arrested for being naked in his home when he was
alone
. If you can't let it hang out there where can you?
Moving on today i've mostly been listening to 70s classics for no other reason than its something different to my ears.
I found some pictures of a mirror I got from a chairty shop that I added my touch to. The mirror was a bargain in price, a gold , vintage feel but unfortunatly had bad chips on revealing the white underneath. Matching the brassy gold that it was covered with was out of the question and painting it a bright colour would of revealed dents where the chips were so I painted it white and gently sanded parts to reveal the gold base. That way the chips are hidden and it kinda has an elegant french feel to it. Oh and yes the paint I just got off with some white spirit but sorry I don't have any photos of it completly upto date.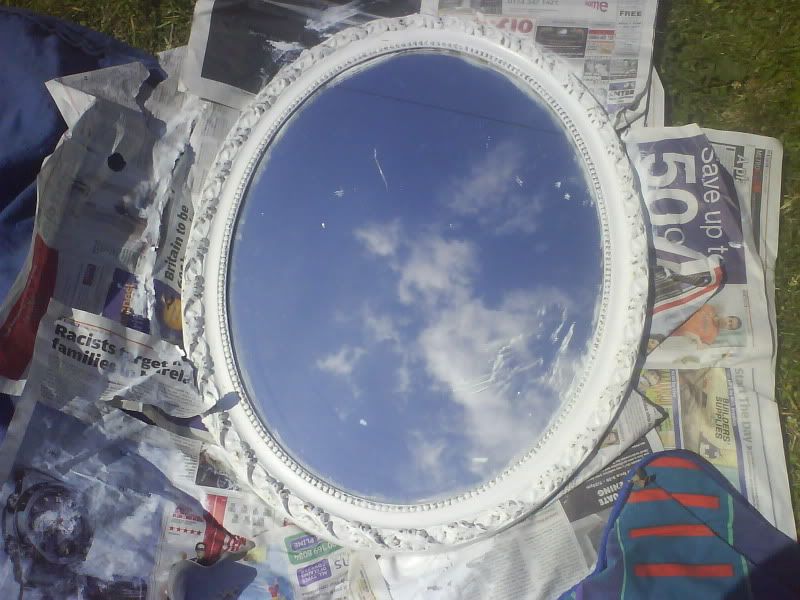 See more here
Only 5 weeks to go now. eeeeeep :D
chow chow