is abit like doing a rubix cube - Hard and not worth it. But ya still do it, why? because you love your significant other...that and the thought of a willy near my mouth at the mo makes me want to vomit. The other night though I finally said No. I was to uncomftable to enjoy it and luckily enough I have a sympathetic partner who was too concerned about me - bless!
So this week I kinda felt as though christmas came early. I ordered a bunch of stuff that arrived asap despite the royal mail strike we got going here and we finished the week with a visit from Lewis's Step-Mum, Kari and partner Lee who treated us to a shopping trip in Exeter.
Some of the stuff I ordered was a bunch of Nyx Makeup which I currently
love
! Its just a bummer that you can't get it here in the uk so I had to order it online through a differant supplier.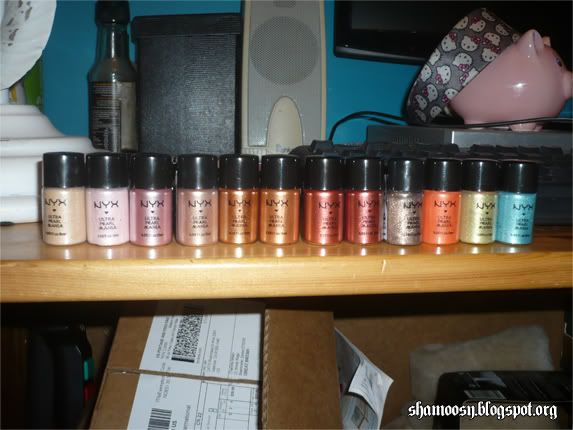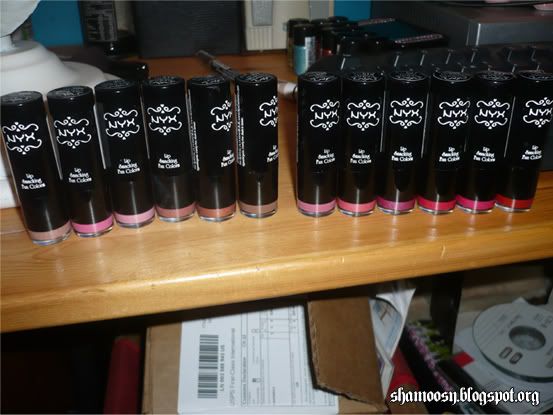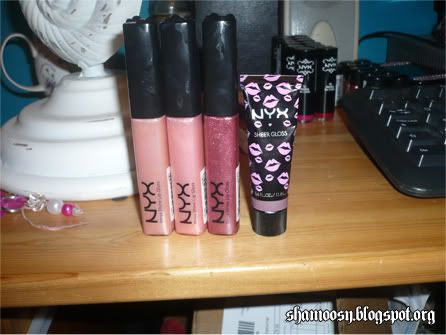 All of the makeup is awsome, perticually the pearl shadows which i love big time. I also got 12 Inked fine tip nail varnishes for doing decorative nail art which i automatically got out and played with. I didn't take a photo of them for some unknown reason but i ended up doing this ...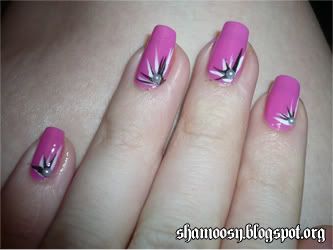 Not bad for my first attempt at nail art however the pink isn't that great. I'm slowly becoming more interested in nail design. Kari also treated me this weekend to a bunch of vital stuff for my hospital bag including the most comfiest pjs from next, trackie bottoms, toiletries, and a lovely sunday roast! However talking of christmas tomorrow I have to start doing all my christmas shopping. Sheesh I can't believe its November already..